BAE Holiday Benefit Concert
December 17, 2020 @ 7:00 pm

-

8:00 pm
BAE Holiday Benefit Concert
Time: Thursday, December 17th, 7:00 pm
Place: Facebook Livestream at facebook.com/bronxartsensemble
Please support our arts education programs and community performances with a donation of any amount at  bronxartsensemble.org/donate
Watch the recorded Livestream below!
Concert Description:
This special Holiday Benefit Concert highlights the talents of two former William Scribner Young Artist Competition Winners: Linda Collazo (2016) and Allison Arias (2019); rising Bronx Latinas.
Program:
Linda Collazo, mezzo-soprano / Pablo Zinger, collaborative piano
"Winter Wonderland"
"Ocho Kandelikas" (Traditional Sephardic Jewish Song)
"Have Yourself A Merry Little Christmas"
"Silent Night"
Allison Arias, violin / Alexander Estrella, violin
"In the Bleak Midwinter" by Gustav Holst
"O Hanukkah" (Traditional Jewish Song)
Jesu, Joy of Man's Desiring" by J.S. Bach
*Special Kwanzaa presentation by Judith Insell (BAE Artistic Director) and a message from BAE's Executive Director, David Nussenbaum.
Artist Bios: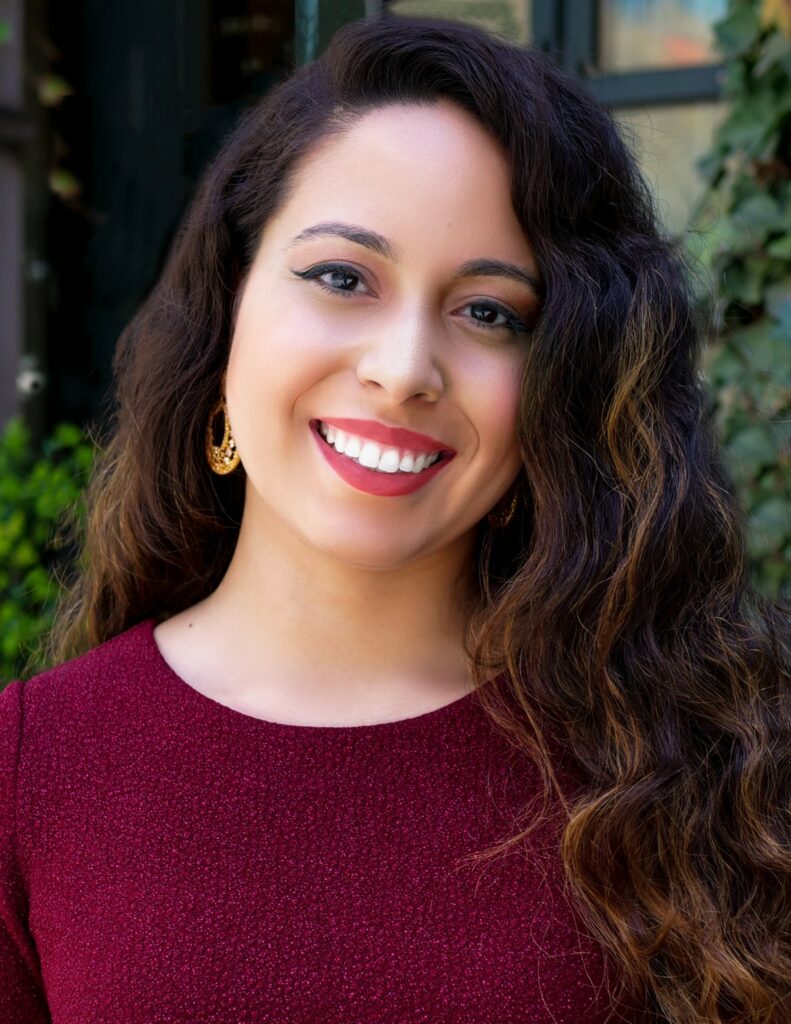 Linda Collazo
Audiences throughout the U.S. have heard Ecuadorian and Puerto-Rican Mezzo-Soprano Linda Collazo at venues including Carnegie Hall, the United Nations, Lincoln Center, the United Palace Theater, and Repertorio Español, as well as in theaters throughout Europe.
Linda has also performed in recitals and galas showcasing Spanish opera, zarzuela, art song, popular song, and baroque music. Her recent awards include the Guida-LaCamera Encouragement Award from the Connecticut District of the Metropolitan Opera National Council Auditions, first prize in the Friday Woodmere Music Club's Young Artist Competition and first prize in the Bronx Arts Ensemble Young Artist Competition.
Linda received her Bachelor of Music from The Aaron Copland School of Music at Queens College. Linda is the co-founder of @latinawomeninopera, an instagram page dedicated to showcasing Latina and LatinX people in the opera industry. Ms. Collazo enjoys giving back to her community in the South Bronx by teaching voice and piano in her private studio. She also holds Teaching Artist positions at the Professional Performance Arts School (PPAS) in Manhattan and at The Point C.D.C. in Hunts Point in the Bronx.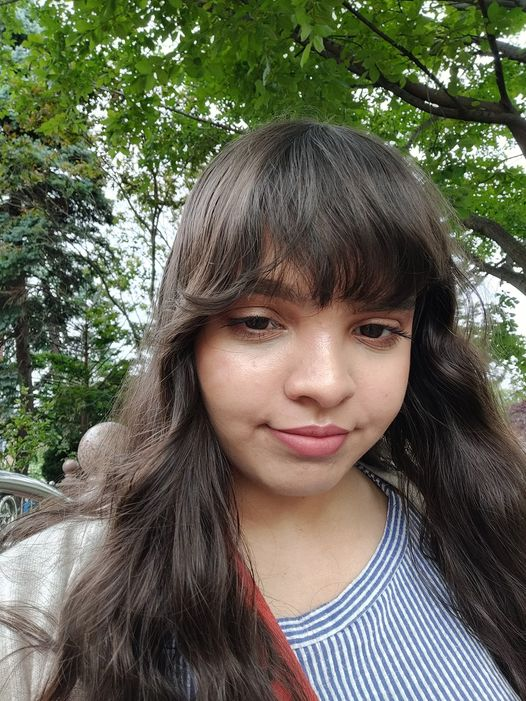 Allison Arias, violin
Bronx-born violinist and the winner of the 2019 William J. Scribner Young Bronx Artist Competition, Allison Arias, is an alumnus of Celia Cruz High School of Music. Allison is currently applying to attend college next fall to study Mathematics and Computer Science. While pursuing her interest in the advancement of society through mathematics, physics, and technology, she will also remain passionate about the philosophy that art is the soul of humanity. Allison is determined to keep perfecting her craft to inspire and move others with music.

Pablo Zinger, piano/keyboards
Uruguayan-born New Yorker Pablo Zinger is widely acclaimed as a conductor, pianist, composer, arranger, writer, lecturer and narrator, specializing on Astor Piazzolla, tango, Spanish zarzuela, and Latin American music. He accompanied Plácido Domingo at Washington's Constitution Hall, conducted for Paquito D'Rivera's Carnegie Hall 50th. Anniversary Concert and the Moscow première of Piazzolla's María de Buenos Aires, narrated Piazzolla's Pueblo Joven at Tokyo's Opera City and accompanied legendary Spanish diva Sarita Montiel in NYC. He tours and records frequently with the Valencia-based Zinger Septet and has written for The New York Times, Opera News, and lectured for The New York Philharmonic. He debuted as a conductor with Bronx Arts Ensemble in 1989. He has been called "The King of Zarzuela" by Opera News magazine and was Musical Director of the Patty Disney Zarzuela Series at the National Hispanic Cultural Center in Albuquerque, NM (2004-2011). His CD's include Tango Apasionado with Astor Piazzolla, Chamber Music from the South and The Clarinetist, with Paquito D'Rivera, Las Puertas de la Mañana (songs of Carlos Guastavino) and two albums of music by Carlos Suriñach with Bronx Arts Ensemble. Mr. Zinger has conducted the Costa Rica National Symphony, Simón Bolívar Orchestra (Venezuela), Maribor Philharmonic (Slovenia), Montevideo Philharmonic and Montevideo Pro Opera (Uruguay) and Bronx Arts Ensemble with Jazz greats Tito Puente, Dave Valentin, Néstor Torres and John Faddis.
Alexander Estrella, Bronx-born violinist, is a recent graduate of Celia Cruz High School of Music. He is currently an undergraduate freshman at New York University studying Violin Performance. Alex explains that his goal is the following: "To help show people from my community the beauty in violin playing." He also hopes to make a professional career playing the violin as a soloist, chamber musician, or orchestral violinist.
Please enjoy a snippet of "Winter Wonderland", performed by Linda Collazo and Pablo Zinger. (two performers in the upcoming concert)