OUR MISSION
Bronx Arts Ensemble brings music and related arts to Bronx schools and neighborhoods. We contribute to the cultures of our Bronx communities through live performances and innovative arts education that stimulate creativity, imagination, and aspirations.
Our Vision
BAE Contributes to the arts and culture of the Bronx communities, uplifting them worldwide, through performances and innovative arts aducation, both in-person and online.
Hear more about how BAE is impacting the Bronx Community from Executive Director, Judith Insell.
Our Story
William J. Scribner founded the Bronx Arts Ensemble in 1972 Since then our artists have embraced dozens of Bronx neighborhoods, performing a broad spectrum of styles for diverse instruments. In 1993 BAE launched our Arts-in-Education programs, helping to fill an educational void in Bronx public schools. These programs have expanded beyond music into movement, theater and art, delivered during and after school in over 40 public schools. BAE continues to develop and integrate our core programs, impacting new audiences and building Bronx family.
1972

BAE First Concert

1973

First Orchestral Concert

1975

First Children's Concert

1978

First Public Parks Concert

1980

Young Artist Award Established. Now William J. Scribner Young Bronx Artist Competition

1993

First music class taught in NYC public school

2001

Master Services Agreement established with NYC Department of Education to provide in-school arts classes

2003

Establishment of partnership with Lehman College Children's Musical Theater

2014

NY Community Trust award

2017

Columbia Teachers College educational framework partnership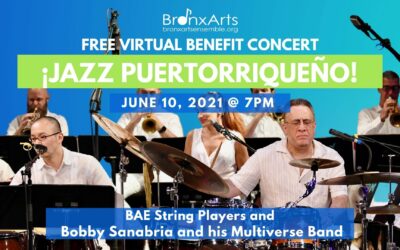 INFO: Bobby Sanabria lends his immense talent to the Bronx Arts Ensemble to help raise funds for its mission to bring music and related arts to Bronx schools and neighborhoods. Bronx, NY 10 June, 2021: The Bronx Arts Ensemble (BAE) is proud to announce ¡Jazz...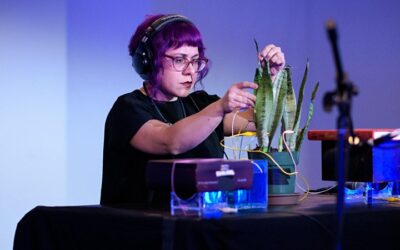 Bronx Arts Ensemble is so proud to have partnered with the New York Philharmonic on May 22, 2021.   This weekend marked "the first-ever live performance of "Sembrar" (Angélica Negrón) as part of NY Phil Bandwagon 2 at Father Gigante Plaza in the Bronx, with BAE and...
Starting Thursday, May 20th, Bronx Arts Ensemble will present a virtual concert series introducing students to classical music and orchestral instruments through a diverse set of programs, including folk songs from many cultures, music by contemporary New York composers, and classics like Beethoven's "Ode to Joy."
WHERE WE PERFORM
Bronx Arts Ensemble values our cultural partnerships and joins in presenting concerts with notable Bronx institutions.
WHERE WE TEACH
BAE brings live performances and arts education throughout the Bronx.
BAE teaching artists teach 14,000 arts classes in 40 Bronx public schools.
BAE presents more than 50 free and low-cost live concerts and family musical theater performances in neighborhoods from Belmont to Fordham to Westchester Square.
THANK YOU TO OUR SUPPORTERS
The Baisley Powell Elebash Fund
The Smart Family Foundation
Thanks to Bronx Arts Ensemble, I won a full scholarship to Alvin Ailey, a full scholarship to the Ailey Summer Intensive and a full year grant at Perri Dance. I graduated high school with honors and am now fulfilling my dream of becoming a doctor and helping people.