Caribbean Music and More
August 27, 2022 @ 2:00 pm

-

3:00 pm
Van Cortlandt House Museum
246th Street & Broadway, Bronx
FREE CONCERT
From Jamaican and Haitian folk songs to Florence Price's monumental Five Folksongs in Counterpoint, the Bronx Arts Ensemble String Quartet celebrates the works of Black composers and musicians in the Americas and more.
Bring a blanket or chair to enjoy this free concert on the lawn of the Van Cortlandt House Museum.
PROGRAM
Jamaica Folk – Peter Ashbourne
Quintet No. 4 – Joseph Boulogne, Chevalier St. George (1745-1799)
I. Allegro Moderato
II. Rondeau
Yellow Bird – Traditional: Arranged by Thomas H. Graf
Five Folksongs in Counterpoint – Florence Price
I. Adagio Vigoroso: Calvary- spiritual from southern USA
II. Andantino: Clementine- 19th century, San Francisco USA
III. Andantino cantabile- Drink To Me Only With Thine Eyes- 17th Century early American
IV. Allegro: American Folk song medley
V. Andantino: Swing Low Sweet Chariot- spiritual, southern USA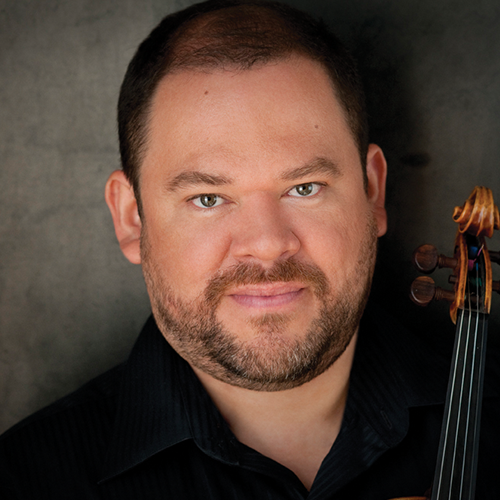 Hailed as a strong violinist by The New York Times, Honduran-born JORGE ÁVILA has won attention as an outstanding violinist through numerous appearances as a soloist, recitalist, concertmaster, and chamber musician. A recipient of various awards and honors, Jorge received his "green card" under the "Extraordinary talent" category, later becoming a US Citizen. He was also awarded first prize at the 2001 Mu Phi Epsilon International Music Competition and the "Omar del Carlo" Fellowship at the Tanglewood Music Center. Jorge is the concertmaster of the Ridgefield Symphony, DCINY and Sacred Music in a Sacred Space series, among many others orchestras and choral ensembles. He has also appeared as concertmaster with The Stamford, Westfield and Greenwich Symphony orchestras, St. Patrick's Cathedral, Long Island Masterworks, Grace Church Choral Society and The Tanglewood Music Center, among other orchestras. His concerto highlights include recent performances of the Tchaikovsky, Prokofiev No.1, Mendelssohn, Brahms and Beethoven concertos, as well as Beethoven's Triple Concerto with David Finckel and Wu Han. He has often performed live on both television and radio. On April 20th of 2008, Jorge appeared as Concertmaster for His Holiness, Pope Benedict XVI, at a televised Mass held at Yankee Stadium. In September of 2015, he served once again as concertmaster for His Holiness, Pope Francis, at a televised Mass held at Madison Square Garden.
Jorge's solo debut CD of Spanish violin and piano sonatas can be found on the Centaur label.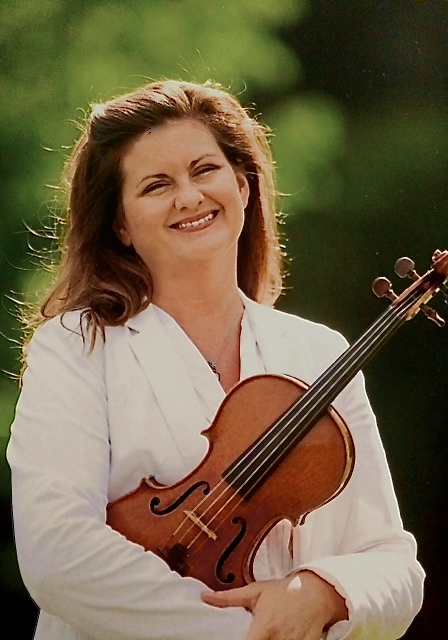 SUSAN DOMINGUEZ enjoys a busy career as a violinist and educator in New York City and abroad. She is a violinist with Oratorio Society of New York and Musica Sacra Orchestras, Milwaukee Ballet Orchestra, Northeast Pennsylvania Philharmonic, North/South Chamber Ensemble, Antara Ensemble, Roanoke Opera Orchestra, and the St. Ignatius Loyola and St. John the Divine Sacred Music Choral Ensembles. Susan is active throughout the year performing in NYC's finest venues including Carnegie Hall; Lincoln Center's Avery Fisher and Alice Tully Hall and in both On and Off-Broadway Theaters . She is a national faculty member of The Art of Science Learning and founding violinist of the Bedford String Quartet; resident artist ensemble since 2012 at the GE Global Management Development Institute.
Violist, violinist, and conductor ARTHUR DIBBLE enjoys a wonderful free-lance musician's life in New York
City. Diverse styles of music have taken him all over the world, from touring with Barbra Streisand, Led
Zeppelin, various string quartets and the St. Louis Symphony to right here at home on the major stages of
New York City and the surrounding region with orchestras, chamber groups and Broadway stars. He is
currently music director for his lovely wife, mezzo-soprano Sishel Claverie, on theater/recital projects, and
plays viola with the Leadlights Ensemble, performing hyper-locally to bring community together. Arthur
enjoys teaching and performing for the Midori Foundation in inner city schools and was formerly with the Chamber Music Society of Lincoln Center. You can also often find him in recording studios during the day,
Broadway show pits in the evenings, feeding his espresso obsession in a café, or chasing his son and
daughter around the world.
ELIOT BAILEN has an active career as an Artistic Director, cellist, composer and teacher. Principal cello of the New York Chamber Ensemble, New Jersey Festival Orchestra, Orchestra New England, New York Bach Artists, Teatro Grattacielo and the New Choral Society, Mr. Bailen is also Founder and Artistic Director of the Sherman Chamber Ensemble whose performances the New York Times has described as "the Platonic ideal of a chamber music concert." (July, 2005). He has recently been appointed Artistic Director of the New York Chamber Ensemble and is Founder and Artistic director of Chamber Music at Rodeph Sholom in New York, now in its tenth year. He appears frequently with such orchestras as the Orchestra of St. Luke's, New York City Opera and Ballet, American Symphony, New Jersey Symphony and the Oratorio Society of New York and is Assistant-Principal cello of the Stamford Symphony. This fall he will be solo cellist with the new Broadway show, 'Allegiance.' As a composer, Mr. Bailen's commissions include an Octet ("For Ellen") for 3 winds and strings (2013); a Double Concerto for Flute and Cello (2012) commissioned by the Johns Hopkins Symphony Orchestra. His work, Perhaps a Butterfly, for Soprano, child soprano, flute and string trio premiered in 2011 and Saratoga Sextet, commissioned by the Saratoga Chamber Players, premiered in June, 2014 ("The crowd loved it!" writes the Schenectady Daily Gazette). Recently Mr. Bailen's musical, The Tiny Mustache, received a second grant for further development from the Omer Foundation after its successful debut. Mr. Bailen received over twenty-five commissions for his "Song to Symphony" project, an extended school residency program that presents children's original musicals in an orchestral setting (subject of a NY Times feature article Sept. 2006). This project was recently awarded a special Alumni Grant from the Yale School of Music. Mr. Bailen received his Doctor of Musical Arts (DMA) from Yale University and is on the cello and chamber music faculty at Columbia University and Teachers College. Eliot lives in New York City with his wife Susan, their twin sons David and Daniel and their daughter Julia.
Related Events