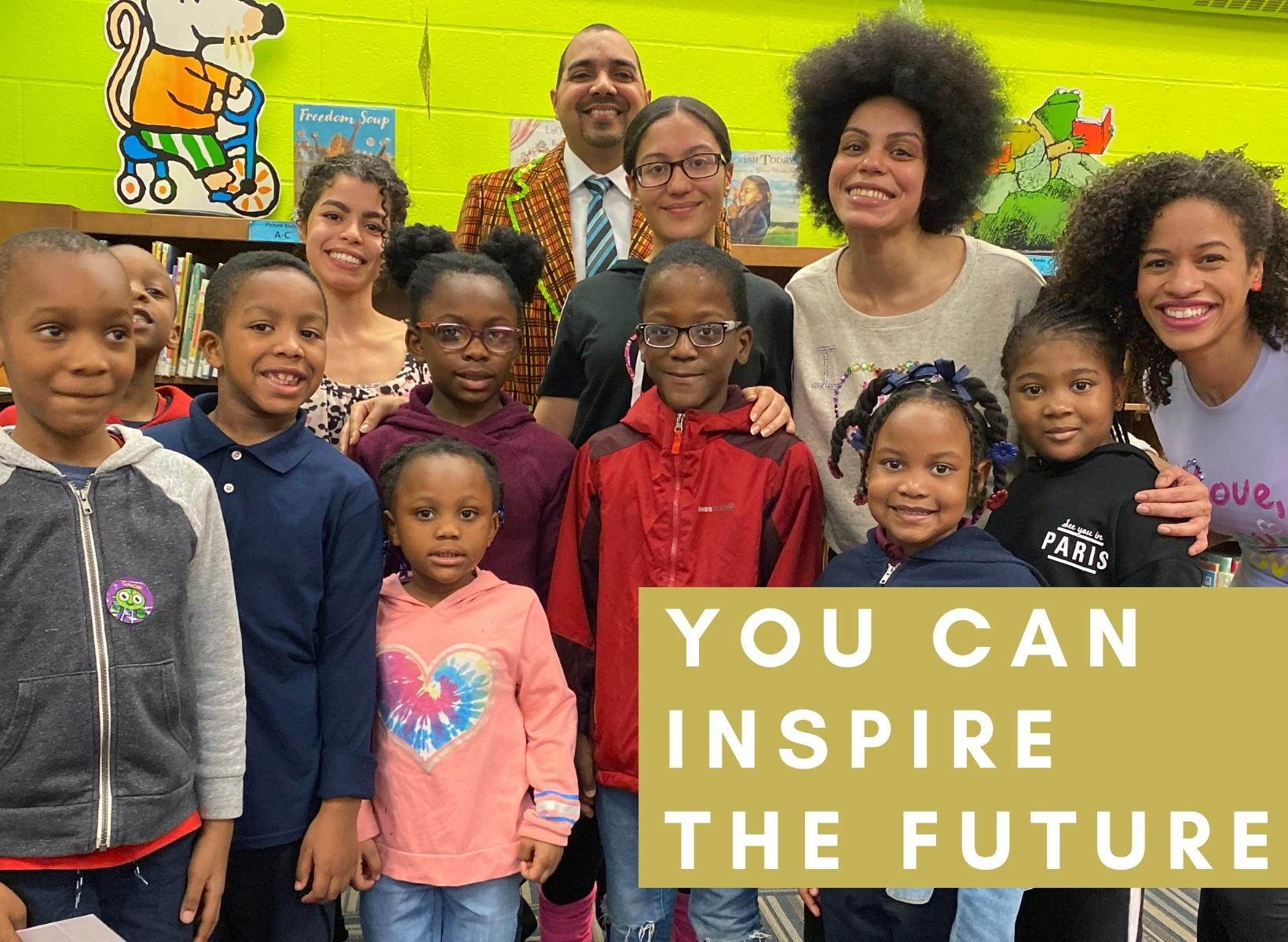 This year, you were with us when schools and concert venues closed.   You saw first hand that the mission of Bronx Arts Ensemble survived and even thrived. 
Thanks to you, our teaching artists met the demands of online instruction and we inspired thousands with the magic of streaming our concerts.  Our commitment to you and The Bronx never ends.
Now that schools are reopened, we are welcomed back in 40 Bronx schools, doing what BAE is meant to do:  bringing live arts education to Bronx school children.  Life is better with Music – so we are committed to an ambitious and innovative slate of online and live performances, culminating in a special 50th-anniversary concert in 2022 and best of all, a 50th Anniversary Gala in June 2022.
Bronx Arts Ensemble is exactly the organization that you always hoped the arts—and artists—could build.  As we mark our 50 anniversary, we will continue to put the arts first and to inspire. We count on you to be our partner and friend because we know you share our values and commitment.  Your support inspires us!  Please give generously this holiday season and help us put the arts first. 
Thank you to our 2021 Annual Appeal Supporters!
Total Raised: $21454

Champions:
Louise Scribner
E. Heidi Jerome
Paula Luria and Bill Caplan
Robert Fanuzzi
Julie Hyman
Community Builders:
Robert Bender
Koma B. Gandy Fischbein
Catalysts:
Frances Segan
Conrad Cummings
Joel Feinberg
Frederick Mckinnon
Harry Ostrer
Josh Alloy
Joy Campbell Priveterre, Esq.
Patricia Cassiere
Sherrie Deans
Vilma Deliz
Rita Iturralde
Robert Jerome
Young Kim
Tania J. Leon
Marsha Heller
Kristy Norter
Peter Rothstein
Annette Sambolin
Carol Samol
Teresa Stoeth
Karen Wasserman
Sustainers:
Rita Porfiris
Natalie & Fred Polvere
Olegna Fuschi
Akua Dixon
Freda Gimpel
Craig Katz
Kristen Linfante
Len Morse
Shauna Quill
Mary Richman
Anne Shahmoon
Joya Staack
Francine Trester
Linda Walton
Jerome Levkov
Tylor Thomas
Naomi Cohen
Stephen Franciosa
Shelley Haven
Tomomi Kumagai
Sandra Lerner
Mary Madigan
Michael Perreca
Elizabeth Rosane
I.C. Levenberg-Engel
Louis Bonifati
Hill Greene
Gail Wein
Roxan Jurkevich
Brenda Irizarry
Ina Litera
Karen Beluso
Yeou-cheng Ma
Anna Spallina