Artboard 1
BAE's String Quartet & Woodwind Quintet
Bronx Arts Ensemble's ensemble members have performed in numerous concerts throughout New York for five decades. Members consist of two bands; winds and strings. In addition to performances, many members can also be found teaching arts in the Bronx.
Bronx Arts Ensemble's ensemble members have performed in numerous concerts throughout New York for five decades. Members consist of two bands; winds and strings. In addition to performances, many members can also be found teaching arts in the Bronx.
Bronx Arts Ensemble's ensemble members have performed in numerous concerts throughout New York for five decades. Members consist of two bands; winds and strings. In addition to performances, many members can also be found teaching arts in the Bronx.
Evelyn Petcher Brandes
Violin
Violinist and composer Evelyn Petcher Brandes brings a passion for innovation and community to both her performing and teaching. Her work frequently blurs the line between performance and workshop; she has performed all over the US and abroad at venues from international concert halls to community spaces like hospitals, museums, and coffee shops. She is a co-founder of Leadlights Ensemble, a community focused string quartet based in Washington Heights, and East Lake Expression Engine, an El Sistema inspired music education program for underprivileged youth in Chattanooga, TN. Evelyn performs regularly with the Bronx Arts Ensemble and Leadlights around NYC, and has been awarded several grants from the Lower Manhattan Cultural Council for musical projects. She has served as a teaching artist for organizations such as the New York Philharmonic Very Young Composers program, the Bronx Arts Ensemble, the Little Orchestra Society, the Youth Orchestra of St. Luke's, and LEAP NYC.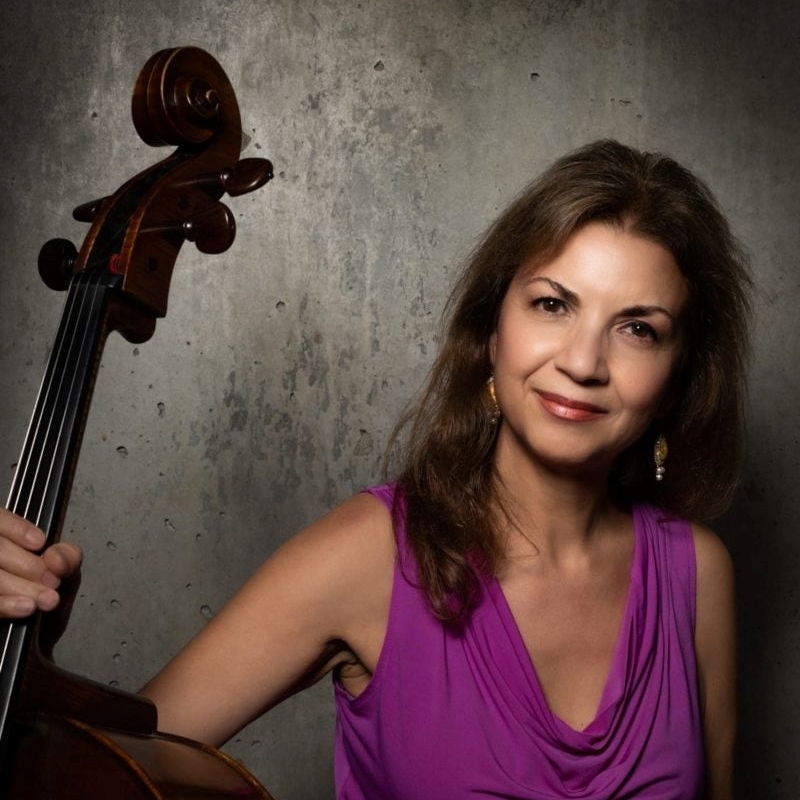 Cellist, Eliana Mendoza, has performed extensively as a soloist, chamber musician, and orchestral player. Winner of the Artists International Competition, she debuted at Carnegie Hall's Weill Recital Hall. She also performed a solo recital broadcast live on WGBH, National Public Radio, in Boston. Praised by critics, her reviews have read "Fire and flash…rich pathos and refreshing singularity," The Washington Post. "She is a total artist …with fluid touch, an impassioned mood and a notable bearing," The Enterprise, Brockton, MA. A long-standing member of the Bronx Arts Ensemble, she is a tenured member of the American Symphony Orchestra, the American Composers Orchestra, and the Westchester Philharmonic. A versatile musician, she is a member of the Lion King Orchestra on Broadway and has toured the US as soloist performing the Paganini – Lloyd Weber cello variations in venues such as the Universal Studios Amphitheater, the Blossom Music Center, and Radio City Music Hall. Along with recording for movie soundtracks, commercials and television, she has recorded chamber music with labels such as New World Records, Sound Spell Productions, and Centaur Records. Born in Chile into a family of professional musicians, Eliana Mendoza, began her musical training at age 3, studying piano with both parents. She then began studying cello at age 8, and later came to the United States. As a scholarship student, she studied with the late principal cellist of the Philadelphia Orchestra, Samuel Mayes. She received a Diploma in performance from The Cleveland Institute of Music, where she studied with pedagogue Alan Harris. She also studied and coached with cellists Lynn Harrell, Timothy Eddy, and Ronald Leonard.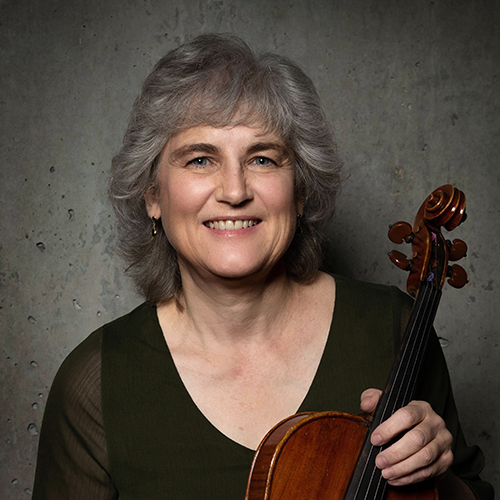 Sally Shumway has been a member of the Bronx Arts Ensemble since 1991. With the BAE she has recorded music by Carlos Surinach, Robert Baksa, Meyer Kupferman, Soong Fu Yuan, Allen Brings, and Roberto Sierra. She has also played on movie soundtracks, TV jingles, Broadway soundtracks, and with the American Symphony Orchestra. Ms. Shumway is a graduate of the University of Kansas and the Manhattan School of Music. She is on the faculty of The Ridgewood Conservatory.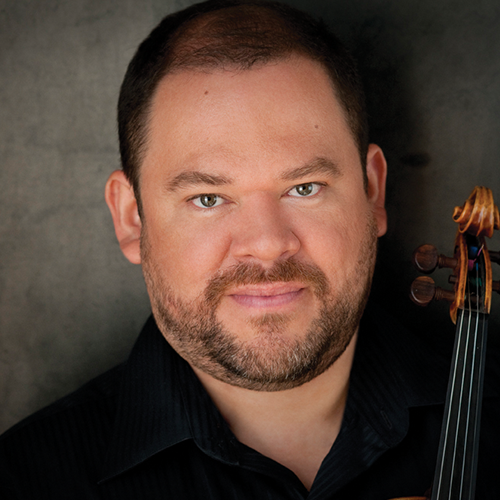 Hailed as a strong violinist by The New York Times, Honduran-born Jorge Ávila has won attention as an outstanding violinist through numerous appearances as a soloist, recitalist, concertmaster, and chamber musician. A recipient of various awards and honors, Jorge received his "green card" under the "Extraordinary talent" category, later becoming a US Citizen. He was also awarded first prize at the 2001 Mu Phi Epsilon International Music Competition and the "Omar del Carlo" Fellowship at the Tanglewood Music Center. Jorge is the concertmaster of the Ridgefield Symphony, DCINY and Sacred Music in a Sacred Space series, among many others orchestras and choral ensembles. He has also appeared as concertmaster with The Stamford, Westfield and Greenwich Symphony orchestras, St. Patrick's Cathedral, Long Island Masterworks, Grace Church Choral Society and The Tanglewood Music Center, among other orchestras. His concerto highlights include recent performances of the Tchaikovsky, Prokofiev No.1, Mendelssohn, Brahms and Beethoven concertos, as well as Beethoven's Triple Concerto with David Finckel and Wu Han. He has often performed live on both television and radio. On April 20th of 2008, Jorge appeared as Concertmaster for His Holiness, Pope Benedict XVI, at a televised Mass held at Yankee Stadium. In September of 2015, he served once again as concertmaster for His Holiness, Pope Francis, at a televised Mass held at Madison Square Garden.
Jorge's solo debut CD of Spanish violin and piano sonatas can be found on the Centaur label.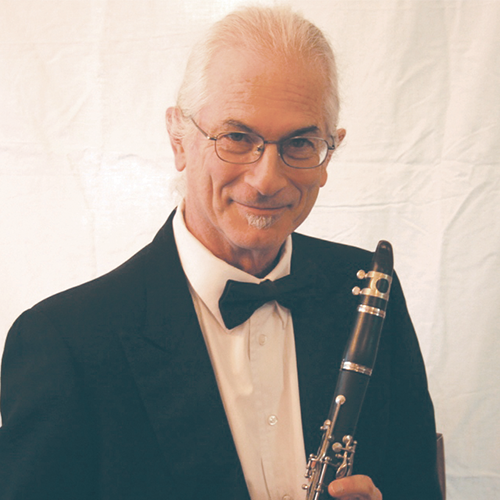 Mitchell Kriegler
Clarinet
Bronx born clarinetist MITCHELL KRIEGLER graduated from the Manhattan School of Music, where he studied with Charles Russo, Conrad Kuchay, and Robert Renino. Mr. Kriegler performs at Lincoln Center with the New York City Ballet, and at Carnegie Hall with the New York Pops. He is an artist member of The Bronx Arts Ensemble, the Linden Quintet and the New York City Opera Orchestra.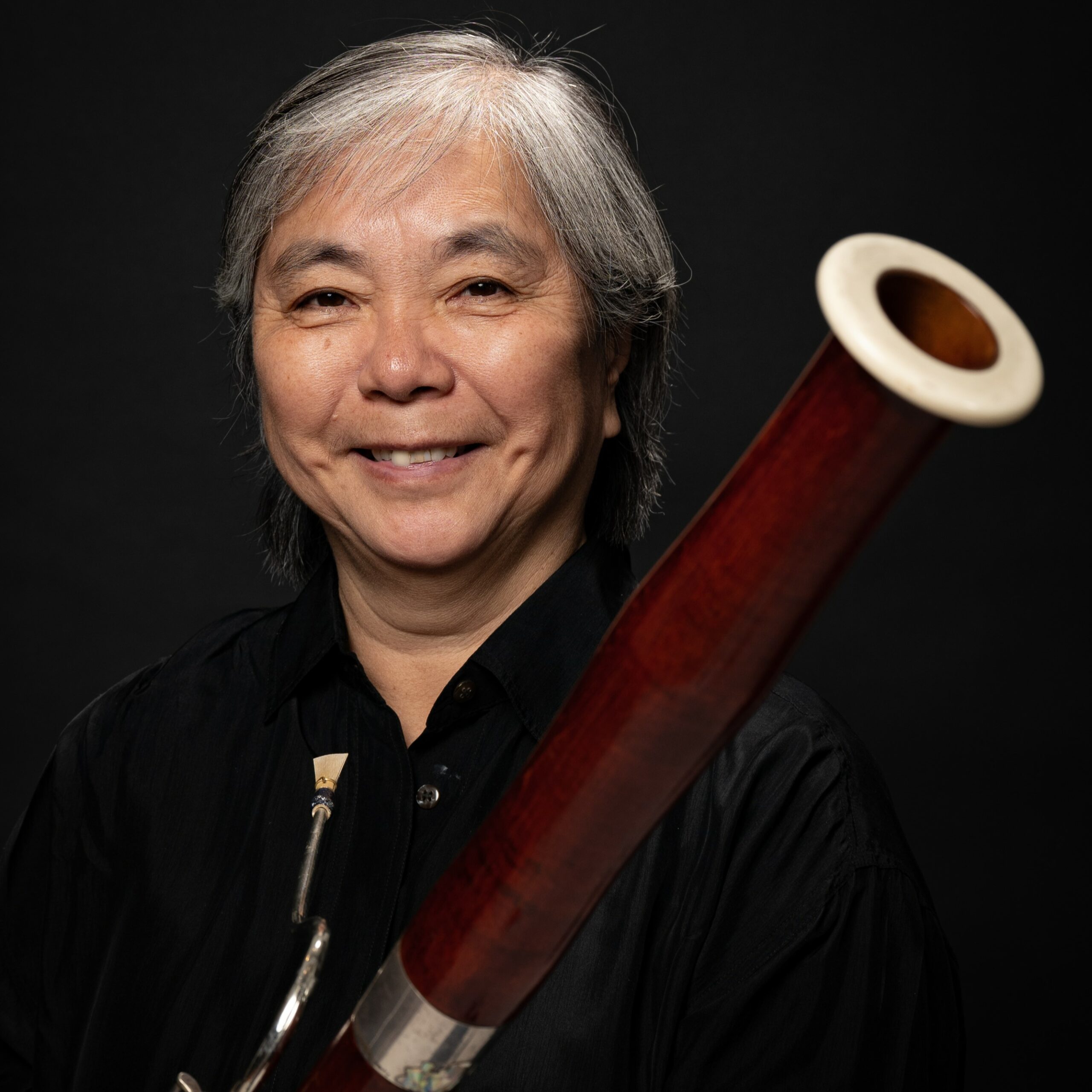 Atsuko Sato bassoon, graduated from Toho school of Music and The Juilliard. Former member of Detroit symphony, she has been freelancing in tri state area.
She is a member of Tony winning "the Phantom of the opera" orchestra, Emmy winning "Wonder pets", and Grammy nominated "Englewinds ". Also a member of Queens Symphony, Bronx Arts and Double Entandre.
Wilden Dannenberg
French Horn
Wilden Dannenberg is a multifaceted musician committed to engaging listeners in a range of musical styles and experiences. With a firm foundation in the repertoire of early to contemporary works, Wilden is regularly engaged as a hornist, conductor, arranger and organist. Recent highlights include the premiere of Silver, Blue, a Carnegie Hall commissioned quintet for Horn and Strings by TJ Cole, multiple collaborations as a conductor and performer with composer Tania León, and a performance of Schumann's Konzertstücke for Four Horns and Orchestra. A South Georgia native, Wilden holds degrees from Florida State University and Stony Brook University, and is an alum of Ensemble Connect, a fellowship program of Carnegie Hall and the Juilliard School. He is a member of the New York based quintet Connect Five, a resident artist with the Bronx Arts Ensemble, a teaching artist for Carnegie Hall, and faculty member at Adelphi University.
Theresa Norris, flutist, is a 'Motown' girl who performed with the Michigan Opera Theatre and the Detroit Symphony before landing in the big apple. She has been an artist member of the Bronx Arts Ensemble for more than 30 years and has enjoyed a busy orchestral and chamber music career playing with many groups in New York City and the surrounding area. Theresa has performed with the St. Bart's Music Festival, the Orchestra of St. Luke's, the New Jersey Festival Orchestra, the Berkshire Opera, the Philip Glass Ensemble and many others as well as on Broadway.
When not performing or teaching, Theresa can be found tending to her garden or cooking and entertaining friends. And on that rare night off, she's with her husband Charley, bowling and grooving' to the music at the Brooklyn Bowl.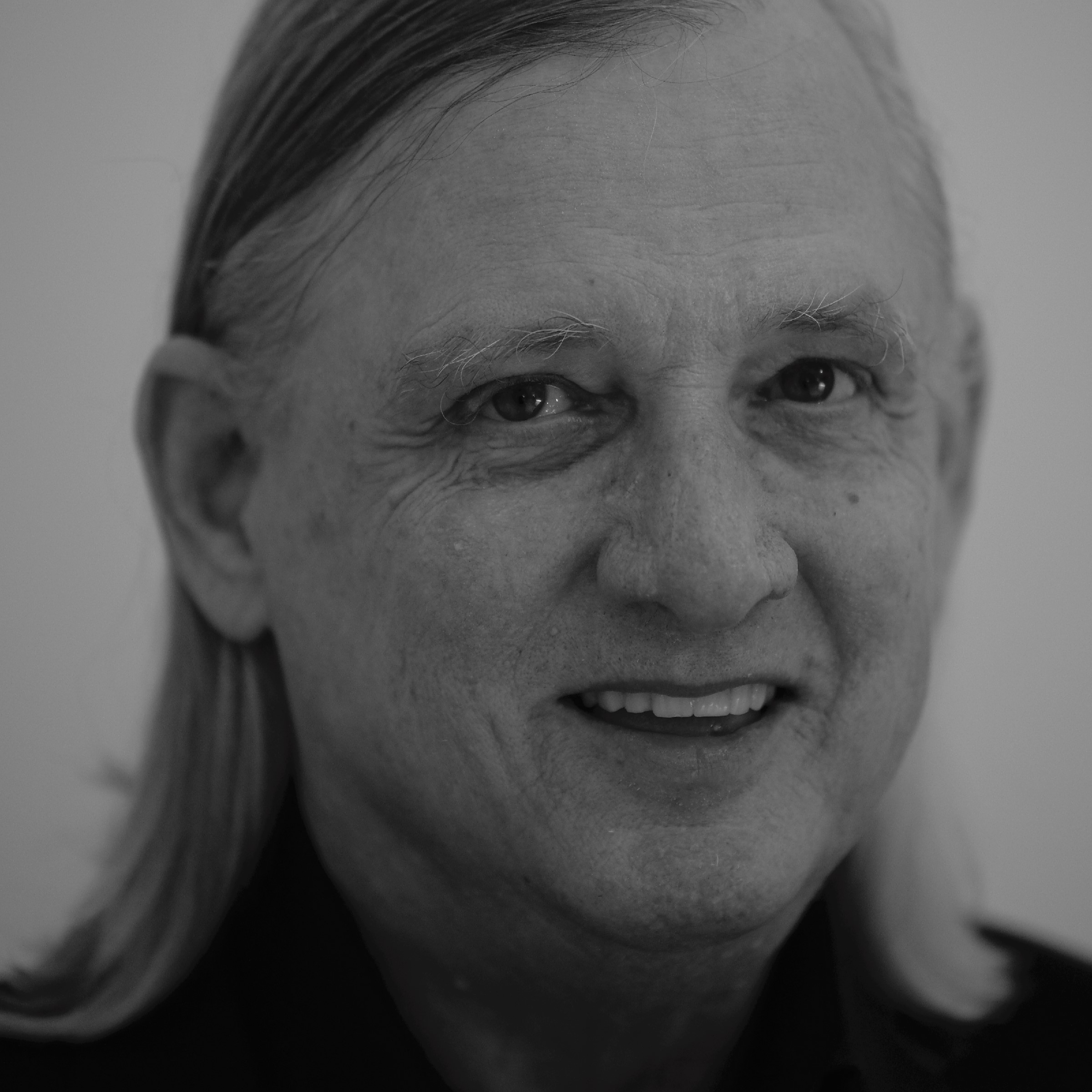 William "Bill" Meredith
Oboe
Oboist William Meredith made his debut at the age of thirteen as a soloist with Kansas City Philharmonic. Subsequently, he moved to New York City to study with Harold Gomberg at the Manhattan School of Music. His professional experiences include the Westchester Symphony, the Virginia Opera Company, the New Jersey Symphony, the Long Island Symphony, and the North South Chamber Orchestra new music group. William has also played principal oboe with the American Symphony, the Orchestra of St. Luke's, Brooklyn Philharmonic, and EOS Orchestra. William is also the principal oboist of the Connecticut Grand Opera and the Grand Opera of New York. In demand as a chamber musician, he is a member of the Andiamo Ensemble and the Linden Woodwind quintet, as well as the Bronx Arts Ensemble. Touring with these groups was one of his great joys and took him to all parts of the world as well as all 50 states. William is also a busy commercial recording musician and recently recorded several songs for Queen Latifa's new album and the soundtrack for the Hallmark Hall of Fame movie Blackwater Lighthouse starring Angela Landsbury. He has also recorded for RCA, BMG, and many other labels. He has also been the oboist for Broadway shows including My Fair Lady with Rex Harrison, Ragtime, and Beauty and the Beast.
"The solos were played deftly and beautifully by William Meredith." NY Daily News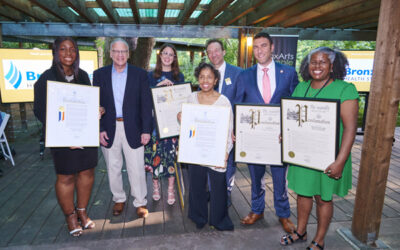 Bronx Arts Ensemble and friends celebrated 50 years of music and education in The Bronx on June 9, 2022.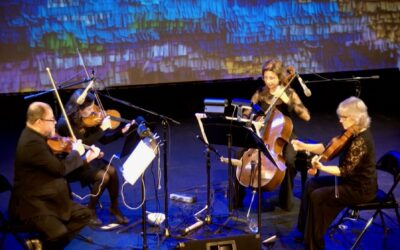 The Bronx Arts Ensemble...