On May 22rd, 2021 BAE partnered with the New York Philharmonic to present this "Live" collaborative performance of Angélica Negrón's "Sembrar" on the NY Phil's Bandwagon 2 featuring Bronx Arts Ensemble & members of the NY Phil.
Thanks to Angélica, Gary, Anthony, & Casita Maria for making this amazing event possible!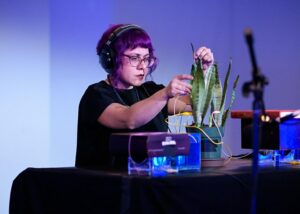 Concert Description:
"Sembrar" is a collection of songs for plants, mechanical percussion & voice which explore reconnecting with your immediate surroundings and meaningful distant landscapes as a fertile path towards healing and overcoming trauma. Originally a solo piece, this version is a special arrangement featuring a string quartet from the Bronx Arts Ensemble.