Ray Vega and BAE String Quartet at Woodlawn Cemetery
April 24 @ 2:00 pm

-

3:00 pm

Ray Vega and BAE String Quartet at Woodlawn Cemetery
Sunday, April 24, 2022 @ 2 PM
FREE
Woolworth Chapel at Woodlawn Cemetery
4199 Webster Ave Bronx NY 10470
Bronx Arts Ensemble presents Bronx-Born trumpeter and composer Ray Vega in concert with The Bronx Arts Ensemble String Quartet. The concert will include old standards by Duke Ellington, Bernie Miller, and Kurt Weill, as well as original compositions by Mr. Vega.
Original compositions include Buscando Doña Juana Figueroa is a work premiered by the Vermont Symphony, dedicated and inspired by Mr. Vega's maternal grandmother, born in Puerto Rico in 1912.
Ray Vega is a multifaceted composer, educator, musician and Bronx native.
Pre-registration is required. Proof of Covid-19 Vaccination is required.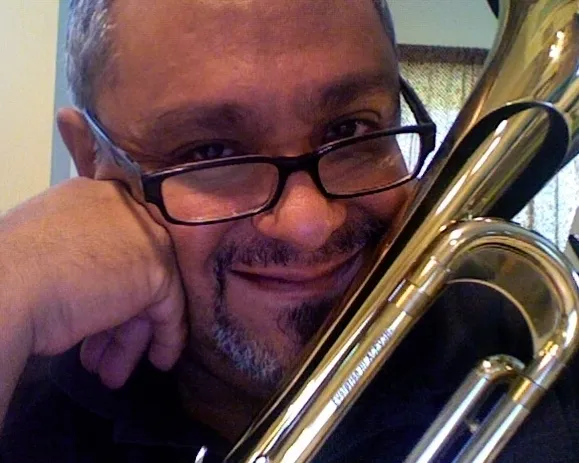 A native of the South Bronx, RAY VEGA is a veteran of the bands of Tito Puente, Ray Barretto, Mongo Santamaria, Mario Bauza, Luis "Perico" Ortiz, Hector LaVoe, Johnny Pacheco, Larry Harlow, Pete "El Conde" Rodriguez and Louie Ramirez to name a few. Ray has performed and/or recorded with Joe Henderson, Lionel Hampton, Mel Torme, Paquito D'Rivera, Arturo Sandoval, The Spanish Harlem Orchestra, Poncho Sanchez, Steve Turre, Israel Lopez "Cachao", Larry Harlow and Las Leyendas De La Fania, Pete Escovedo, The Chico O'Farrill Afro-Cuban Jazz Orchestra, Jazz at Lincoln Center Afro Latin Jazz Orchestra, Paul Simon, John Santos and The Machete Ensemble, Jose Jose, Sheila E., Yomo Toro, Anna Saeki, Frank Foster's Loud Minority Big Band, Diane Schuur, The Mike Stewart Big Band, Michel Camilo, Kirk Franklin, The Bob Belden Big Band, Dave Samuels and The Caribbean Jazz Project, Marco Antonio Muñiz, Jeanie Bryson, Eddie Palmieri, James "Jabbo" Ware and The Me, We and Them Orchestra, La Orquesta Sinfonica De Simon Bolivar, Sandro De Las Americas, The Mingus Big Band, The Duke Ellington Orchestra, The Vanguard Jazz Orchestra, Bebo Valdez, and Celia Cruz, among numerous others. Ray currently works with the renowned Comtemporary Classical composer Osvaldo Golijov, performing first and solo trumpet in the critically acclaimed work; "La Pasion Segun San Marcos". Ray has now established himself as one of the innovators of the international Jazz and Latin music scenes. A multi-talented trumpeter, percussionist, composer, and arranger, he presents Jazz from a refreshingly original and contemporary perspective. His two recordings on the Concord Picante label, his self-titled debut "Ray Vega", and "Boperation", along with his 1st release on the Palmetto label "Pa'lante"have been well received by critics, audiences and musicians alike. Vega's 2nd Palmetto CD "Squeeze, Squeeze" has also received critical acclaim including Four Stars in Down Beat Magazine. Vega's 2 CDs on the Origin label co-lead with the Seattle's Thomas Marriott on trumpet, "East-West Trumpet Summit" 2010 and "The Return of The East-West Trumpet Summit" 2014 have both done quite well with Jazz radio. In 2010 Their debut recording hit number 1 on The Jazzweek national Jazz radio charts. In 2015 their second CD reached number 14 on the Jazzweek charts and remained in the top 20 for over 6 weeks. In 2014 Vega released his first recording as a leader which focused solely on Jazz from a BeBop/HardBop perspective. "Chapter Two" on the Truth Revolution Records label received 3 and a half stars in Downbeat Magazine in November 2014. Vega grew up immersed in the heart of two vibrant New York City music scenes: Jazz and Salsa. In addition to learning about these two musical styles with some of the great legends, he received his formal training studying trumpet with Sydney Baker, Henry Nowak, Mike Lawrence, Stan Shafran, Laurie Frink, Richard Brezowski and Jerry Gonzalez. He studied Jazz harmony and improvisation with Susan Winder, Bobby Rogovin and Lonnie Hillyer. Vega studied Afro-Caribbean percussion with Luis Bauzo. Vega attended The Long Island University Brooklyn Center and is a graduate of the legendary High School of Music and Art. *The Ray Vega Latin Jazz Quintet presents fiery Latin Jazz from a Nuyorican perspective. *East West Trumpet Summit showcases Vega along with trumpeter Thomas Marriott in a program of hard swinging Jazz! *The Ray Vega Quartet presents original and standards and focuses on hard core swinging!! *Ray Vega and Son De Los Montes is Vega's Vermont based Salsa band which focuses on Afro-Caribbean dance music. *The Ray Vega Latin Jazz Quinteto is Vega's Vermont based ensemble which presents original compositions by Vega which combine elements of Jazz, Latin and Funk elements. A much in-demand musician, he has performed with Mongo Santamaria with whom he recorded numerous CD's, Mario Bauza's Afro Cuban Jazz Orchestra, including their first-ever European tour, and Ray Barretto and the New World Spirit. Vega was privileged to record three projects with this landmark group including the Grammy nominated "Taboo" and "Contact". It was during his time with Barretto that Vega was called upon to join the Tito Puente Latin Jazz Orchestra as lead trumpeter. Vega recorded with Puente's Orchestra many times over including the Grammy winning "Mambo Birdland", "Dancemania '99" and "Obra Maestra".

Related Events