Plena and Protest Song @ Bronx Music Heritage Center
January 30, 2020 @ 7:30 pm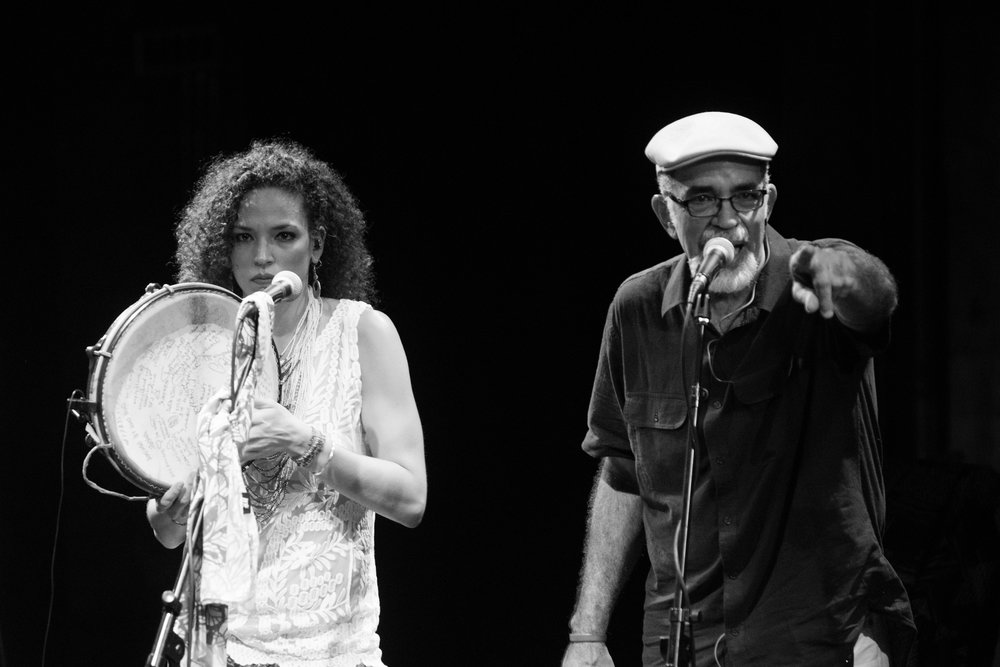 Plena

and Protest Song
Suggested donation: $5 at the door
Any donations at the door will go to the María Fund, for earthquake relief in Puerto Rico.

Thursday, January 30th, 7:30 pm
Bronx Music Heritage Center, 1303 Louis Niñe Blvd, Bronx, NY 10459
The foremost plena group in New York, Los Pleneros de la 21, joins resistance singer Taína Asili to explore the political meaning of plena in conjunction with her own original protest songs.
Los Pleneros de la 21 (LP21) was founded in 1983 by Juan J. 'Juango' Gutiérrez (National Endowment for the Arts' Heritage Fellow, 1996) and the legendary Master Plenero, Marcial Reyes Arvelo. The ensemble originated under the common goal to promote the importance and beauty of traditional Puerto Rican music and dance to the masses. The ensemble has pioneered the road for bomba and plena performance around NYC, and continues to spread it globally. After more than 35 years of performances and a Grammy nomination for their groundbreaking album, Para Todos Ustedes, LP21 remains the dynamic family and intergenerational group of musicians and cultural leaders from East Harlem, the South Bronx and many of NYC's own
local communities.
Taína Asili is a New York-based Puerto Rican singer, filmmaker and activist carrying on the tradition of her ancestors, fusing past and present struggles into one soulful and defiant voice. Her music combines powerful vocals carrying themes of hope and liberation with an energetic fusion of Afro-Latin, reggae and rock. Asili's music offers a sound that spans continents, exuding strength of Spirit, inspiring audiences at venues across the globe – From Carnegie Hall to the Women's March on Washington to the main stage of San Francisco Pride. With an energetic horn section and infectious rhythms, Asili's music urges people to get on their feet and dance to the rhythm of rebellion.