Honor and Praise: Celebrating the influence of the African Diaspora on Global Culture
September 29, 2021 @ 5:00 pm

-

6:30 pm

Free
Join us for an evening of music and discussion on the intersection of music, culture, and Black identity. Featuring members of Bronx Arts Ensemble and The New York Philharmonic alongside an interdisciplinary panel of Black scholars—Dr. Fredara Hadley, ethnomusicologist; Dr. Trevor Weston, composer;  and Dr. Raymond Codrington, cultural anthropologist.
Presented by Bronx Arts Ensemble, the New York Philharmonic, Van Cortlandt House Museum, and Van Cortlandt Park Alliance.
Join us at the Van Cortlandt House Museum for an afternoon concert in the park!
Wednesday, September 29, 2021, 5:00 PM 
6036 Broadway, Van Cortlandt Park
Bronx, NY 10471 United States
Free–advance tickets required.
Proof of vaccination and masks required. Please review our Health & Safety Guidelines. 
No pets allowed at this event – service animals only
The Bronx Arts Ensemble Woodwind Quintet
Theresa Norris, flute
Marsha Heller, oboe
Mitchell Kriegler, clarinet
Kyra Sims, horn
Atsuko Sato, bassoon

Members of the New York Philharmonic
Fiona Simon, violin
Sharon Yamada, violin
Robert Rinehart, viola
Alexei Gonzalez, cello
Umoja Valerie Coleman
(b. 1970)
Nkosi Sikelel' Iafrika Enoch Mankayi Sontonga arr. Valerie Coleman
(1873-1905)
Juba Trevor Weston
(b. 1967)
Transcension – I Have Been to the Mountaintop Dorothy Rudd Moore
(b. 1940
Dr. Fredara Hadley
Fredara Mareva Hadley, Ph.D. is an ethnomusicology professor in the Music History Department at The Juilliard School where she teaches courses on ethnomusicology and African American Music. Dr. Hadley has presented her research at universities and conferences both domestic and abroad and has been published in academic journals and other publications. Her commentary is featured in several documentaries including the recently released PBS doc-series, The Black Church, hosted by Professor Henry Louis Gates. Dr. Hadley's forthcoming book focuses on  the musical impact of Historically Black Colleges and Universities.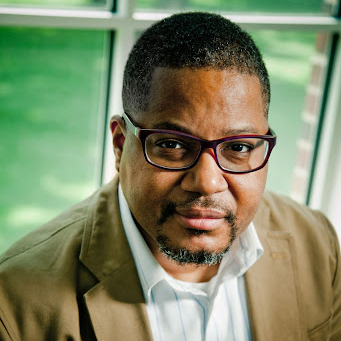 Dr. Trevor Weston
Trevor Weston's music has been called a "gently syncopated marriage of intellect and feeling." (Detroit Free Press) Weston's honors include the George Ladd Prix de Paris from the University of California, Berkeley, a Goddard Lieberson Fellowship from the American Academy of Arts and Letters, and residencies from the Virginia Center for the Creative Arts and the MacDowell Colony. Weston co-authored with Olly Wilson, chapter 5 in the Cambridge Companion to Duke Ellington, "Duke Ellington as a Cultural Icon" published by Cambridge University Press. Weston's work, Juba for Strings won the 2019 Sonori/New Orleans Chamber Orchestra Composition Competition.
Weston's Flying Fish, co-commissioned by Carnegie Hall for its 125 Commission Project and the American Composers Orchestra, was described as having, "…episodes of hurtling energy, the music certainly suggested wondrous aquatic feats. I was especially affected, though, by an extended slower, quizzical episode with pensive strings and plaintive chords." (New York Times). The Boston Landmarks Orchestra commissioned Griot Legacies for choir and orchestra, a work created with four innovative arrangements of African American Spirituals. Griot Legacies demonstrates Weston's "knack for piquant harmonies, evocative textures, and effective vocal writing." (Boston Globe) The Grammynominated Choir of Trinity Church Wall Street, under the direction of Julian Wachner, recorded Trevor Weston's choral works. The Bang on a Can All-Stars premiered Weston's composition Dig It, commissioned by the group for the Ecstatic Music Festival in NYC.
A list of ensembles performing Trevor Weston's compositions include Roomful of Teeth, The Boston Children's Chorus, St. Thomas Church Fifth Avenue Choir, The Starling Chamber Orchestra, Mallarme Chamber Players, The Providence Singers, Chicago Sinfonietta, Seraphic Fire, The Tufts Chamber Chorus, Ensemble Pi, The Amernet String Quartet, The UC Berkeley Chamber Chorus, The Washington Chorus, Trilogy: An Opera Company, and The Manhattan Choral Ensemble. In addition to his creative work, Weston completed the re-orchestration of Florence Price's Piano Concerto for the Center for Black Music Research in 2010.
Trevor Weston's musical education began at St. Thomas Choir school in NYC at the age of ten. He received his BA from Tufts University and continued his studies at the University of California, Berkeley where he earned his MA and PhD in music composition. His primary composition teachers were T. J. Anderson, Olly Wilson and Andrew Imbrie and Richard Felciano. Dr. Weston is currently a Professor of Music and Chair of the Music Department at Drew University in Madison, NJ.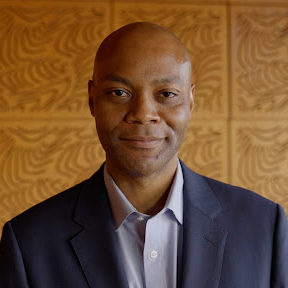 Dr. Raymond Codrington
Dr. Raymond Codrington is President and CEO of Weeksville Heritage Center (WHC). He is a cultural anthropologist who holds substantive experience in creating intersections between popular culture and race studies, museum and public engagement, policy analysis, and applied research. Before joining the Weeksville Heritage Center, Raymond was the Executive Director of Hi-ARTS. At Hi-ARTS, he successfully expanded the organization, diversified its donor community, and oversaw notable partnerships with local and national cultural organizations. Before leading Hi-ARTS, he was a Senior Research Associate at the Aspen Institute's Roundtable on Community Change policy program.
During his career, Raymond has developed programming focused on urban expressive culture for the Los Angeles Department of Cultural Affairs and the Mayor's Office of Los Angeles as an independent curator and consultant. He has also held several senior-level roles at prominent cultural institutions, including as founding director of the Julian C. Dixon Institute for Cultural Studies, and curator in the Department of Anthropology at the Natural History Museum of Los Angeles County. He was also the Sandy Boyd Postdoctoral Fellow at the Field Museum's Center for Cultural Understanding and Change.
Raymond studied Government and African-American Studies at the University of Texas at Austin. He earned his doctorate in anthropology at the CUNY Graduate Center. Ray has conducted ethnographic research across the U.S. and U.K., studying race, blackness, equity, Hip-Hop, popular culture, and civic engagement. Raymond lives with his family in Brooklyn.