Turnout The Bronx: Workshop
October 7 @ 3:00 pm

-

4:00 pm

FREE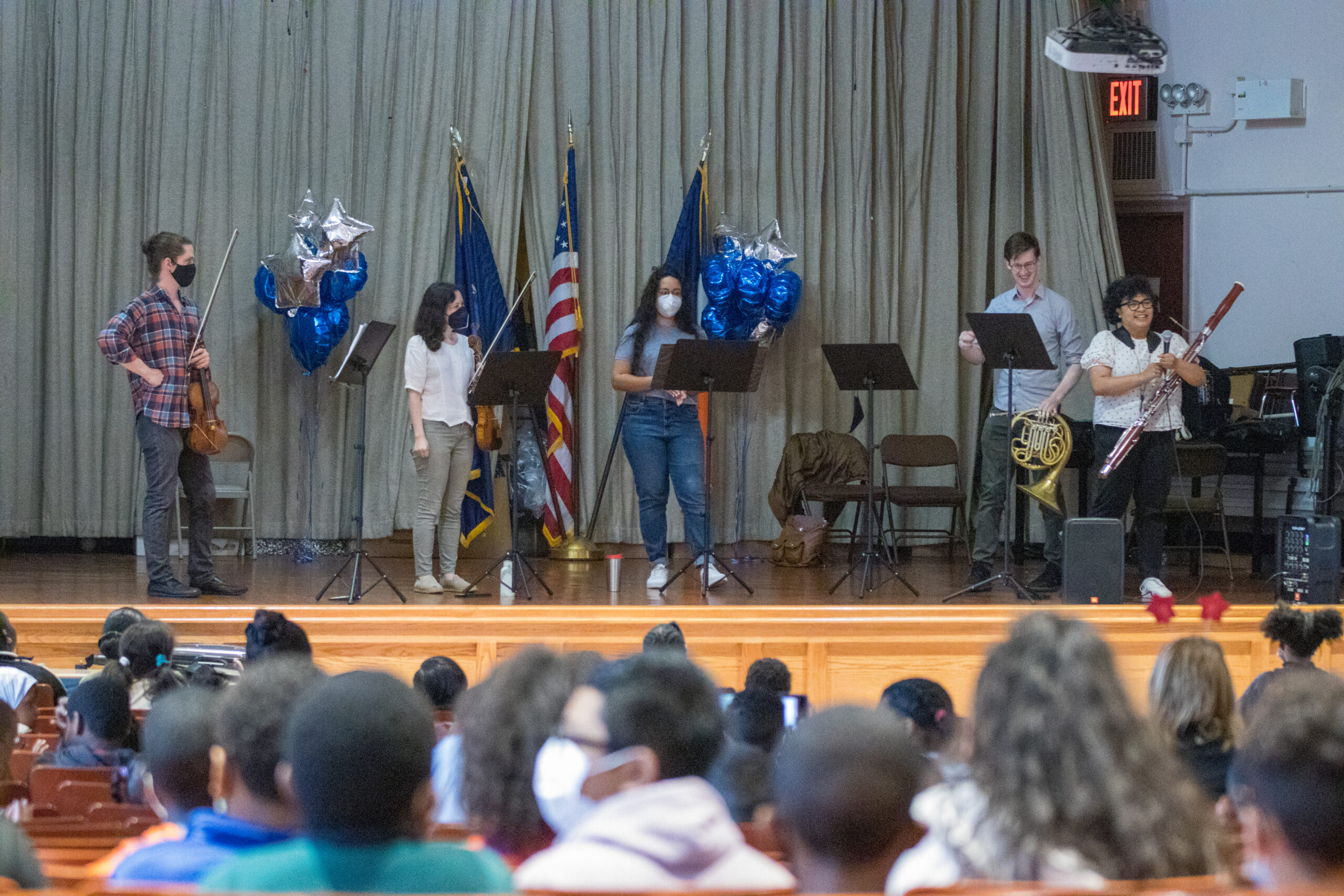 The Bronx Arts Ensemble is excited to partner with The Point CDC in presenting a series of workshops for Turnout NYC–creating equitable arts access across the five boroughs with a season of concerts, performances, workshops, and more. Workshops include activities, musical performances, and conversations about the power of music.
Location:
The Point CDC
940 Garrison Ave, The Bronx, NY 10474
Workshop #3 – "Music for Unity" explores how music can bring people together, in celebration, solidarity, and struggle, through repertoire like the African American spiritual "Balm in Gilead," Beethoven's "Ode to Joy," and "7 PM," a new work by BAE artist Evelyn Petcher based on the nightly applause during NYC's April 2020 lockdown. It is appropriate for late elementary through high school audiences.
Selected works from:
Boulogne: String Quartet
Spiritual: Balm in Gilead
Beethoven: Ode to Joy
Bernstein, Somewhere
Coleman: Umoja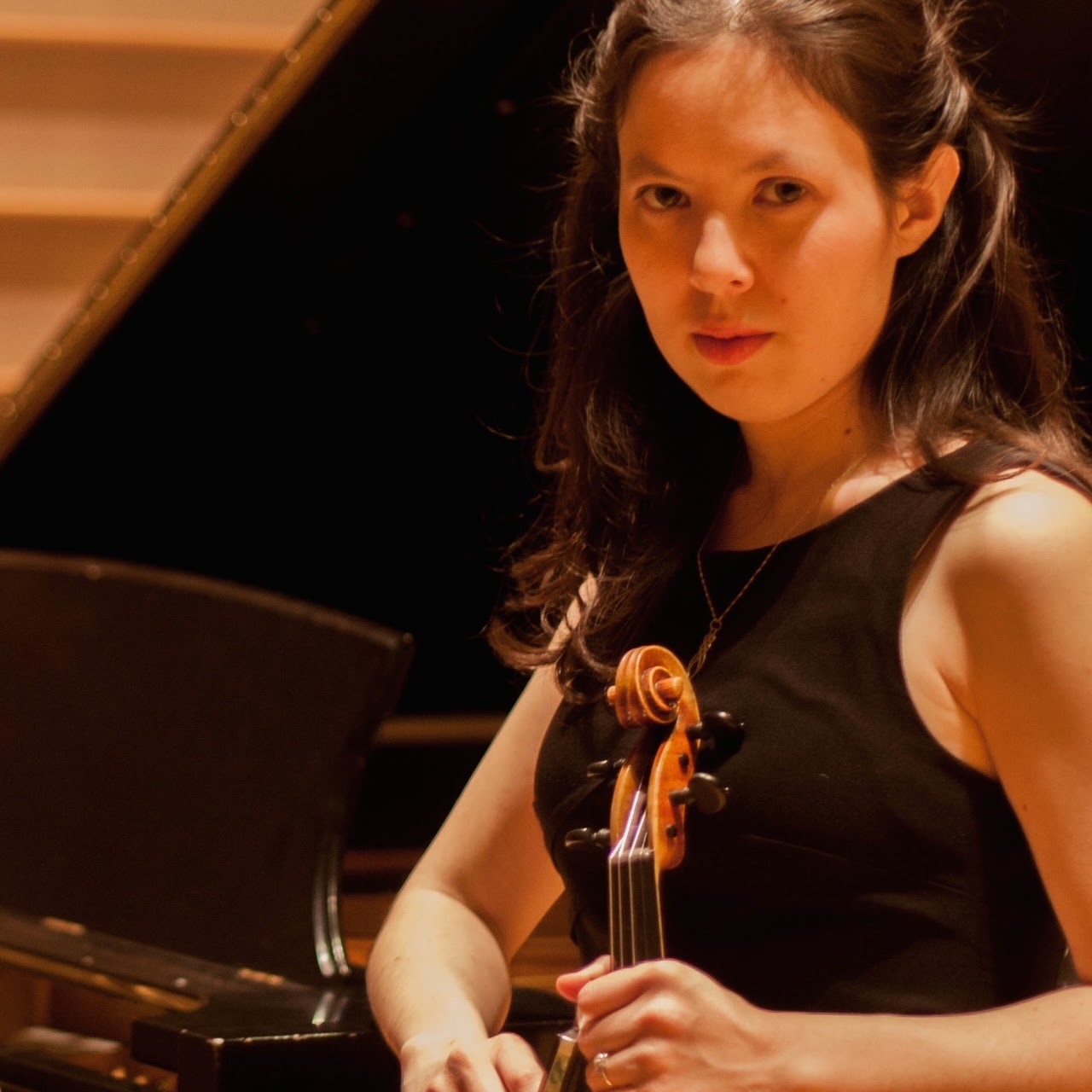 Evelyn Petcher Brandes
Violin
Violinist and composer Evelyn Petcher Brandes brings a passion for innovation and community to both her performing and teaching. Her work frequently blurs the line between performance and workshop; she has performed all over the US and abroad at venues from international concert halls to community spaces like hospitals, museums, and coffee shops. She is a co-founder of Leadlights Ensemble, a community focused string quartet based in Washington Heights, and East Lake Expression Engine, an El Sistema inspired music education program for underprivileged youth in Chattanooga, TN. Evelyn performs regularly with the Bronx Arts Ensemble and Leadlights around NYC, and has been awarded several grants from the Lower Manhattan Cultural Council for musical projects. She has served as a teaching artist for organizations such as the New York Philharmonic Very Young Composers program, the Bronx Arts Ensemble, the Little Orchestra Society, the Youth Orchestra of St. Luke's, and LEAP NYC.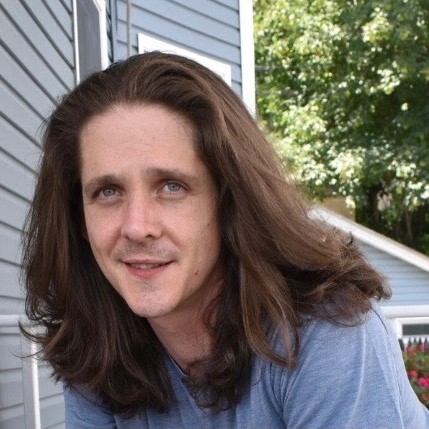 In 1999, Thomas Martin recorded Bach's Concerto in D minor for two violins with Joshua Bell, Diane Monroe, Mark O'Connor, Isaac Stern, Itzhak Perlman, and Michael Tree, for the soundtrack to the film, "Music of the Heart." In 2002, at the invitation of the Soesterberg International Music Festival, he performed Beethoven's "Ghost" Trio, Opus 70, in Soesterberg, Netherlands. In 2009, he received a Bachelors of Violin Performance from Manhattan School of Music, studying under Grigory Kalinovsky. In 2017, at the invitation of the Gharana Music Festival, he performed the Beethoven Spring Sonata with Neecia Majolly, and conducted the festival orchestra in a program of Bartok, Sibelius, Holst, and Jenkins. Since 2018, Martin has been an adjunct faculty member at The City University of New York, teaching Violin, music theory, and ear training. Since 2019, he has been a Teaching Artist for the Bronx Arts Ensemble, providing musical outreach and performances in the NYC Public Schools.
Wilden Dannenberg is a multifaceted musician committed to engaging listeners in a range of musical styles and experiences. With a firm foundation in the repertoire of early to contemporary works, Wilden is regularly engaged as a hornist, conductor, arranger and organist. Recent highlights include the premiere of Silver, Blue, a Carnegie Hall commissioned quintet for Horn and Strings by TJ Cole, multiple collaborations as a conductor and performer with composer Tania León, and a performance of Schumann's Konzertstücke for Four Horns and Orchestra. A South Georgia native, Wilden holds degrees from Florida State University and Stony Brook University, and is an alum of Ensemble Connect, a fellowship program of Carnegie Hall and the Juilliard School. He is a member of the New York based quintet Connect Five, a resident artist with the Bronx Arts Ensemble, a teaching artist for Carnegie Hall, and faculty member at Adelphi University.
Linda Collazo
Mezzo Soprano
Hailed as having a voice that is "elastic and luxurious" (Ars Raving Mad), Bronx-native Mezzo-Soprano Linda Collazo has performed at Carnegie Hall, the United Palace Theater, the United Nations, Lincoln Center, and with the Metropolitan Opera Guild. Linda has sung with many opera companies including Opera Naples, The Aspen Music Festival, City Lyric Opera, New Camerata Opera, Martina Arroyo's Prelude to Performance, Sarasota Opera, and more. In her concert and chamber music work, Linda has sung at Bargemusic with trombonist David Taylor, and with organizations such as the Mimesis Ensemble, The Vertical Player Repertory Theater, and the Washington Heights Chamber Orchestra. Other venues include BAM Fisher with the Brooklyn Chamber Orchestra. Awards include 1st place in the Woodmere and BAE Competitions and an encouragement award from the Metropolitan Opera National Council Auditions New York District. www.lindacollazo.com.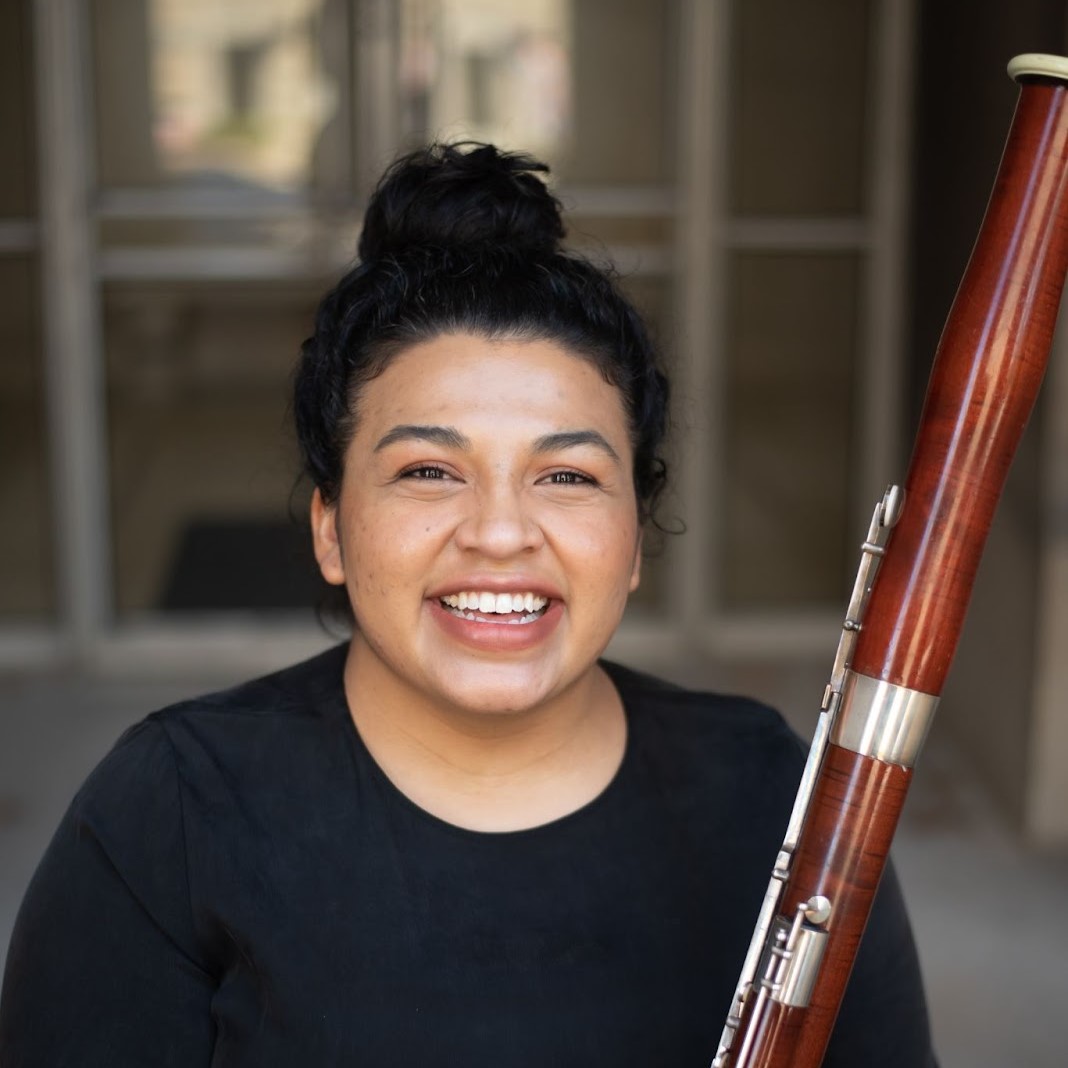 Honduran-born bassoonist Kika Wright is an energetic and versatile performer and double reed instructor in New York City. She is the Music Programs Manager for Bronx Arts Ensemble, and also serves as a woodwind teaching artist. Ms. Wright is the bassoonist of the Incidental Chamber Players in Pittsburgh. She also serves on the board of the International Society for Black Musicians.
Previously, Ms. Wright served as the double-reed instructor at the Duke Ellington School of the Arts in Washington DC, bassoon instructor and chamber music coach at the Levine School in Washington DC, and as adjunct professor of double reeds at Morgan State University in Baltimore, MD. Ms. Wright has performed with the Hamptons Festival Orchestra, Alexandria Symphony, DC Strings Project, and other regional orchestras in the northeast and the Greater Toronto area. Former teachers include Frank Morelli, Nancy Goeres, Daryl Durran, and Marc Vallon. Ms. Wright is a member of AFM Local 802 and a member of the International Double Reed Society.
Related Events