kids-dance
Our PROGRAMS nurture great performers
INTERESTED IN TEACHING WITH BAE?
The Bronx Arts Ensemble is a multidisciplinary arts organization serving its diverse communities and developing audiences through arts education and musical performances. Our professional teaching artists offer students a dynamic, first-hand experience in the full spectrum of all four disciplines. BAE is seeking qualified Teaching Artists that display artistic ability, knowledge of the history and aesthetics of their art form, and the capacity to engage students in the artistic process. The preferred applicant would have knowledge of the NYC DOE Learning Standards and Arts Blueprints.
Job Description
Implement management in a public school classroom environment
Create and implement curriculum/lesson plans
Create benchmarks to align with curriculum
Prepare classrooms and materials for lessons
Prepare students to present a final project at the completion of a school residency
Take attendance
Want to join our team?
Send resume to Bronx Arts Ensemble
Ideal candidate will have the following qualifications:
Fingerprinted by the NYC DOE (required for teaching in BAE classrooms)
Knowledge of, and or experience teaching in a classroom setting
Willingness to take direction from the BAE Education Team
Be punctual and committed to working assigned days/hours
A good work ethic, enjoys working with children, and has a willingness to work in a Public School environment
Committed to working with the underserved student population
Willing to travel throughout NYC (primarily the Bronx) to teach classes
Has a level of proficiency in their art form, allowing them to demonstrate (model) the art form for students
Remembering Violinist and former Artist Member of the Bronx Arts Ensemble Francisca Mendoza during Chamber Music Month.
It is with deep sadness...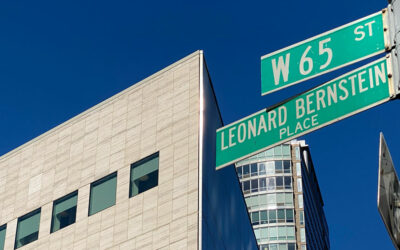 BRONX ARTS ENSEMBLE celebrated the opening of David Geffen Hall on Saturday, October 29 with selections from our 51st season!